IWORK4ME is the only Scottish Charity providing specialised support to autistic people who wish to become self-employed.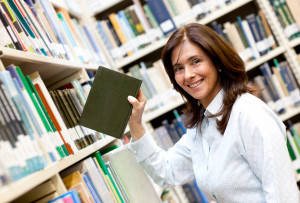 We recognise the challenges faced daily by Autistic people and that the world of employment can be extremely stressful. It is our belief that there are significant advantages to self-employment and that this ultimate goal is achievable given the right support.
IWORK4ME promotes the benefits of self-employment through our unique Business Mentoring service. At a pace to suit you, our fully trained, sympathetic Business Mentors guide you step-by-step from the initial abstract thinking through to making your business idea a reality.
Furthermore we seek to develop the understanding of what makes good practice and innovation in supported self-employment.
I have struggled for years to find employment, and have only ever managed to find temporary jobs and very few of these. It was only after a late diagnosis of Asperger's that I realised why this was. IWORK4ME is the only organisation that has been willing to work with me over the long-term, giving me the support and encouragement that I need to regain my confidence and move forward.

Alex of Beacon Genealogy www.beacongenealogy.co.uk
---