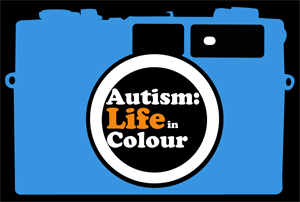 Autism Initiatives has received funding from the Scottish Government for an exciting new project. Autism: Life in Colour aims to capture the views of people with autism about their lives by inviting them to submit two photographs or video clips, both taken on April 2nd 2013, World Autism Awareness Day.
The purpose of the project is to provide a visual representation of the Government's Autism Mapping project which aims to gain an understanding of what life is like for people with autism throughout Scotland. Autism: Life in Colour will add to this understanding directly through the eyes of the person with autism. This project will be unique in including people of all ages with autism across Scotland.
Getting Involved – People with Autism
On 2nd April we would like you to take two photos or video clips and submit them to us via our website.
The two images should capture the following:
"What's the best thing about today?"
"What's the worst thing about today?"
Images from Autism:Life in Colour will feature in a number of projects:
Photographs- a display of images to support the final Mapping Project report and the outcomes (conference, launch events etc.)
Video – a video will be edited from the video clips received. Autism: Life in Colour will then be available to view on the website
Website – to host a virtual gallery of the photographs and videos submitted
Exhibition – 'The Gallery on the Corner' – Scotland's Autism Art Gallery will develop and host a photography exhibition of the best 24 photographs
An analysis of the themes of images submitted will provide some fascinating insights into what people with autism actually think.
To participate, simply take your photos or videos on the 2nd April, then from 3rd April until 31st May you will be able to submit your images and videos via the Autism: Life in Colour website: www.autismlifeincolour.org.uk
(You will also submit your name, your email, and a few details about your pictures. Guidelines of copyright and technical issues will also be on the website).
Getting Involved – Friends, Supporters and Families
We want people with autism from all parts of the spectrum to participate. We encourage families, friends and supporters to get involved and assist them if needed. Please get in touch with us with your comments and questions.
The website will soon have all of the details of how to participate.
---
---