On 1st October, IWORK4ME celebrated its first year with an event at the Hilton Edinburgh Grosvenor Hotel.
The event was attended by supporters, representatives from the Scottish Government and other service providers, Trustees, volunteers and many of those who have attended the recent drop in advice sessions.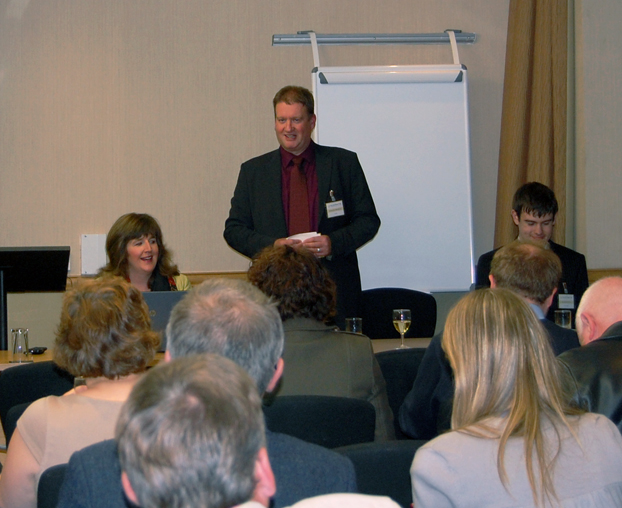 Richard Ibbotson, Chair of the Board of Trustees, welcomed everybody to the event and gave a brief overview to the history of IWORK4ME before passing over to Sue Hope, Development Manager, to summarise achievements through the first year and tell guests of plans for further development during the next twelve months.
David Breslin, key speaker for the evening then took the floor.  David, who has asperger's syndrome, has set up his own Company 'Speaking Literally' organising presentations and workshops to raise the profile of Asperger's Syndrome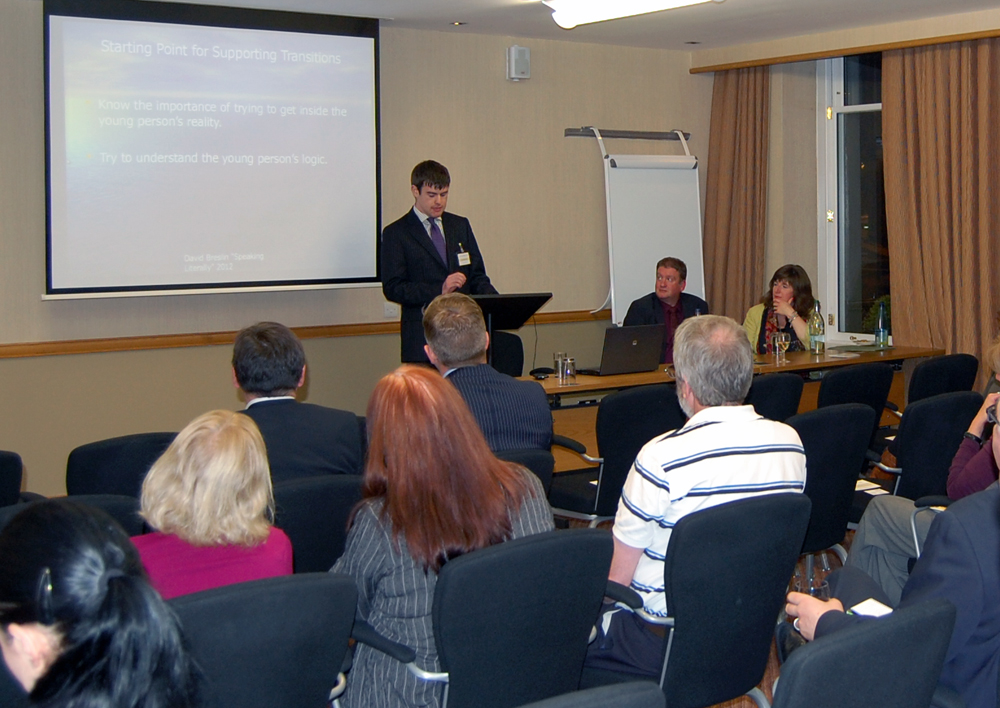 and to enhance the skill base of professionals who seek to offer support. David gave a truly inspirational presentation about the problems he faced in trying to access employment opportunities, and the positive benefits to him of becoming self-employed.
After David's presentation, guests had time to mix and enjoy the refreshments.
Our thanks go to everybody who attended the event, and a particular thank you must go to the Hilton Edinburgh Grosvenor for their kind support.
---
---